So who are we?
DRACO SYSTEMS S.L. was founded in early January 2004, as a result of the enthusiasm and vision of a group of engineers with extensive experience in technical and scientific projects of hardware and software.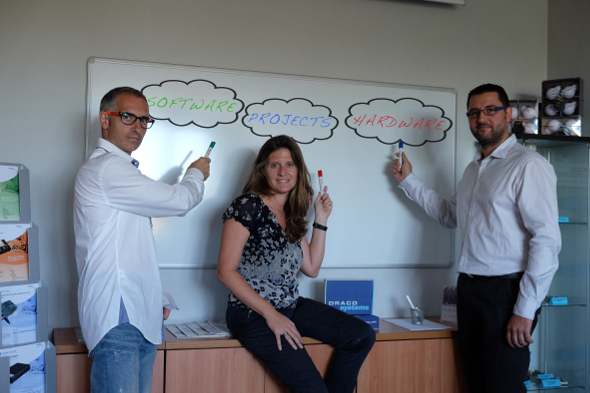 DRACO's philosophy is always using the cutting-edge technologies, enabling us to constantly innovate, as well as addressing the entire spectrum of services which differentiates us from our competitors. DRACO delivers high quality, reliable and cost effective solutions to technology companies.
Over the first years, DRACO has executed successfully over 50 projects in different markets for different customers ranging over different industries and technologies.
Do you want to develop a new product? Come to us - we will help you from the definition to the mass production. Contact us.
Podcast
19 february 2013 Club 21 - RTVE.es A la Carta
Interview to JORDI FERRÉ, MERITXELL GIMENO and EDUARD BIOSCA, by David Escamilla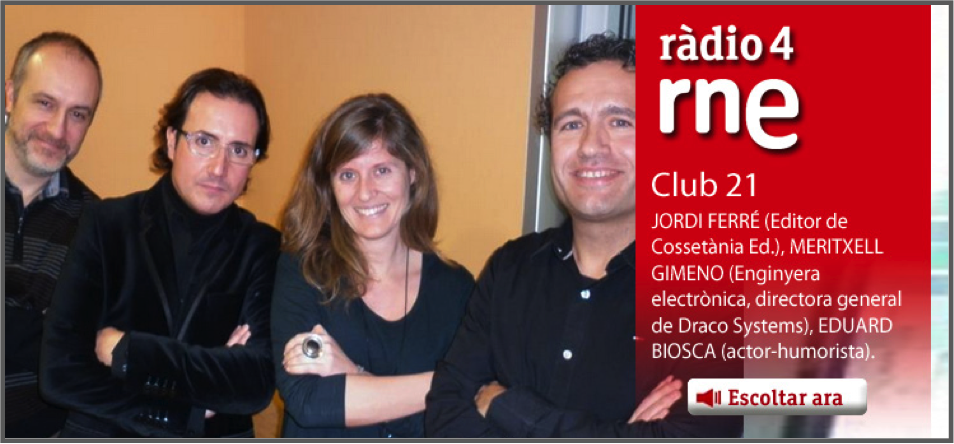 13 february 2013 I have a secret plan - RTVE.es A la Carta
Interview to Meritxell Gimeno, by Chema Carrasco

Videocast
Interview to Meritxell Gimeno at the BCN the lab

Interview to Meritxell Gimeno - Are entrepreneurs born or made? - Tertulia Digital - by Tomás Cascante

Press releases
Management Team
Meritxell Gimeno Garcia

Co-founder and manager of DRACO. Previously she conducted her phD. in satellite image processing, as well as worked on a freelance basis for other engineering companies.

Jordi Posas Garriga

Co-founder and software manager. Earlier, he worked as freelance for other engineering companies. Winner of the first prize of "JOCS" with the project GIMPUMM in 2000.

Joan Puig Galan

Co-founder and hardware manager. Earlier he worked at other engineering companies. Award for best junior engineer at European level in 2000. Granted by the Catalan Association of Telecommunications Engineers. Award for best final project for the Official School of Telecommunications Technical Engineers in Madrid.